Business and community leadership are Tim Linger's most important life tenets. When it comes to business, Tim strives for productivity with a "get it done yesterday" mentality and an optimistic world-view. Be great at what you do and be great to everyone is a mantra for Tim. With over 20 years of experience in the reverse mortgage arena, Tim has served as President of HECM Association and CEO of HECM Senior Home Financing.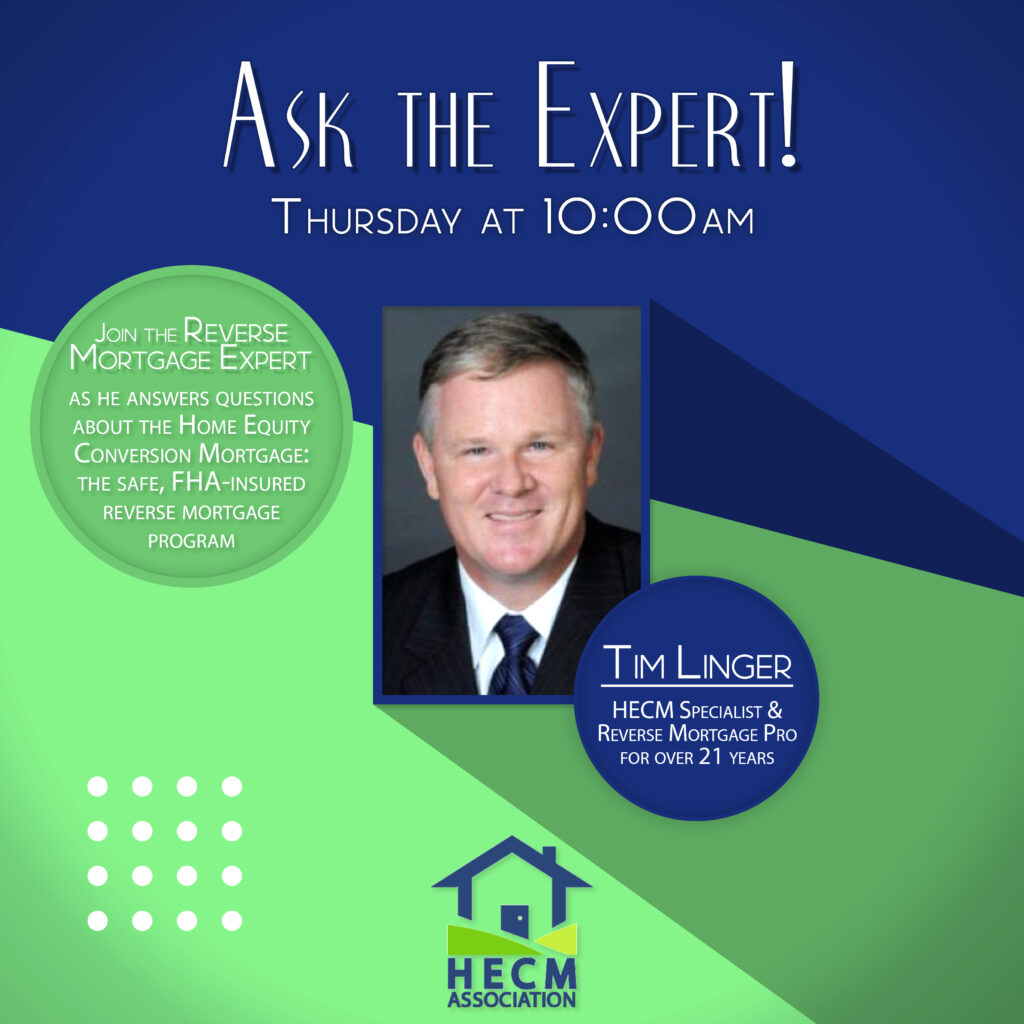 Come join Tim for the "Ask the Expert" hour! He will be diving into the specifics of the FHA HECM (Home Equity Conversion Mortgage), dissecting stories and myths, and answering any question you can throw at him. So, if you have any questions about the HECM reverse mortgage, or just want to feed your curiosity, please join us! And be sure to bring your toughest questions… see if you can stump the expert.
Register (completely free) in order to join the next show:
Thursday @ 10am EST
Tim is a Senior Advisor and a Certified HECM Specialist. An entrepreneur at heart, Tim has started an array of business with the intention of improving lives, creating jobs, and having fun in the process. CEO of HECM Senior Home Financing, President of HECM Association, and President of ToastMasters are just a few of his titles–but as widespread as his talents have become, he simply asks everyone, "call me Tim."
Tim was born and raised in Florida. He has been married for 14 years and has 2 kids. Some of his favorite things include traveling, playing golf, all-things-Porsche, and–believe it or not–his job! Tim has dedicated his life to assisting seniors in retirement, helping those in need, and most of all… having fun in the process!